Kala is an innovative Website manager that contains advanced CMS features, and allows non technical users create and manage websites on their own. It is user friendly and fun to use and was developed to be SEO friendly. Trial is free! Try it now and create you own website With Kala you can easily create landing pages, informative websites, catalog websites, social website, E-commerce and any...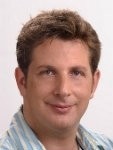 Sortex provided us many solutions during past years. from informative website, to full e-commerce website integrated with multiple CRMs. Service was always prompt and professional. Change requests were released in fast deployment sprints with very low amount of bugs. For conclusion, if you choose Sortex, you probably gonna end up smiling!
We provide websites development services and full solution, using our in-house CMS - Kala. We hold vast expirince in the websites management area, from simple informative websites, to complicated e-commerce online webstores. Sortex team is trained to receive specific requirements from customers and ask the right questions, in order to provide estimation & development plan. Our...